Well, it depends!
It is pretty common for there to be multiple recordings of the same songs. Some examples of this would be instrumentals, live versions, remastered versions, covers, remixes, etc.
If there are multiple recordings of the same composition, you do not need to make a separate registration as long as the songwriter information (name and splits) has not changed in the new recording. Instead, you should attach multiple recordings (ISRCs) to the already added song within your account.

This can be done by clicking on the song from the 'Songs' page in your account. Once you click on it, you will see a red button on the upper right-hand side of the page that says 'Add another recording'.

This will then prompt you to add a recording the same way you added the first one: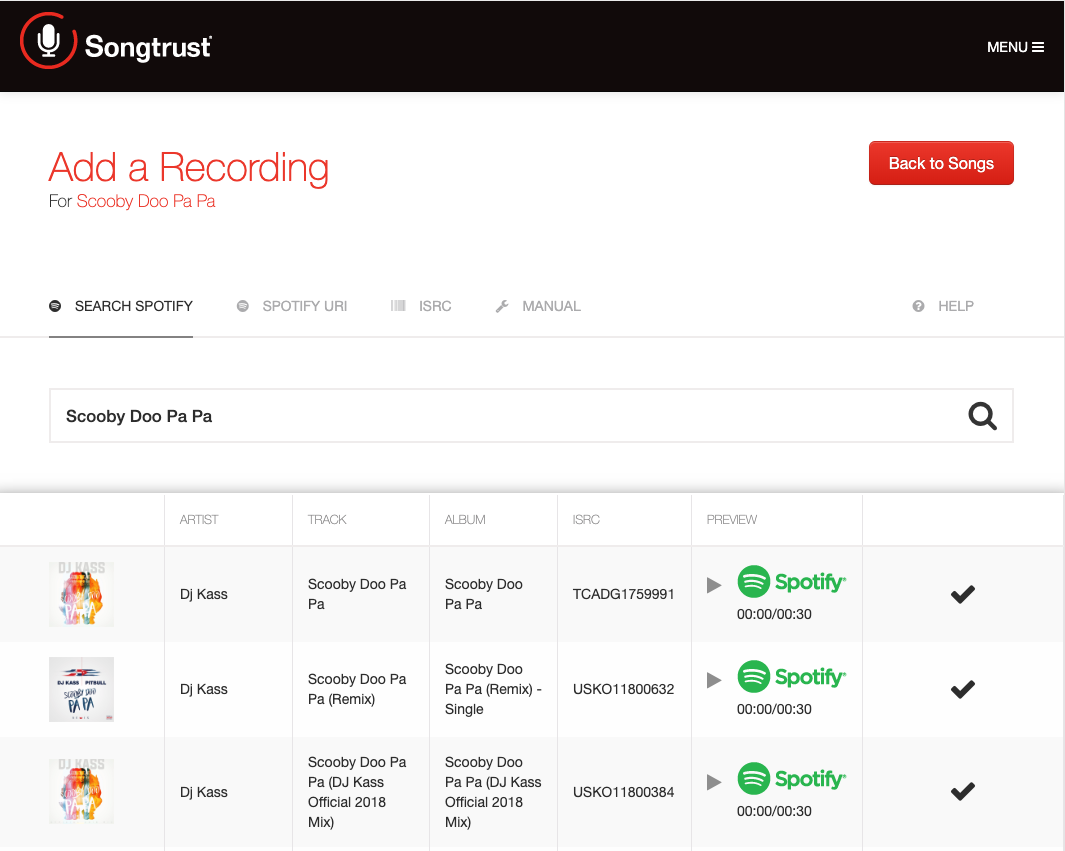 Thanks for reading. Please rate the article below.
Want to keep up with Songtrust for frequent music and publishing updates?
Follow us @songtrust
Subscribe to our Newsletter
Visit the Songtrust Blog