Yes - Songtrust collects royalties from live performances.
Songtrust will collect the publisher's share of the royalties you earn from submitting your setlists. Live performances are a source of Performance Royalties. These royalties are split the same as all other royalty sources.

US Societies like ASCAP, BMI, and SESAC require you to submit your setlists to them directly in your PRO account outside of Songtrust, but Songtrust will still collect in those instances regardless. All other societies outside of ASCAP / BMI can be submitted directly from your Songtrust account.

You can learn how to submit your setlists in this demo!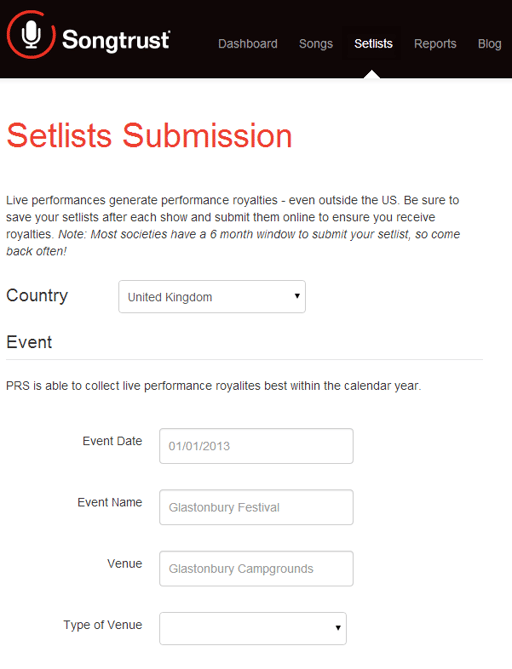 Thanks for reading. Please rate the article below.
Want to keep up with Songtrust for frequent music and publishing updates?
Follow us @songtrust
Subscribe to our Newsletter
Visit the Songtrust Blog