Where Can I Put My Artist Name?
Make sure to add this information to all your songs.
Your Artist name can be added in the 'recording information' section.
Log in to your Songtrust account
Click 'menu' and 'songs'
Find your song and select 'add a recording'
Update your information there.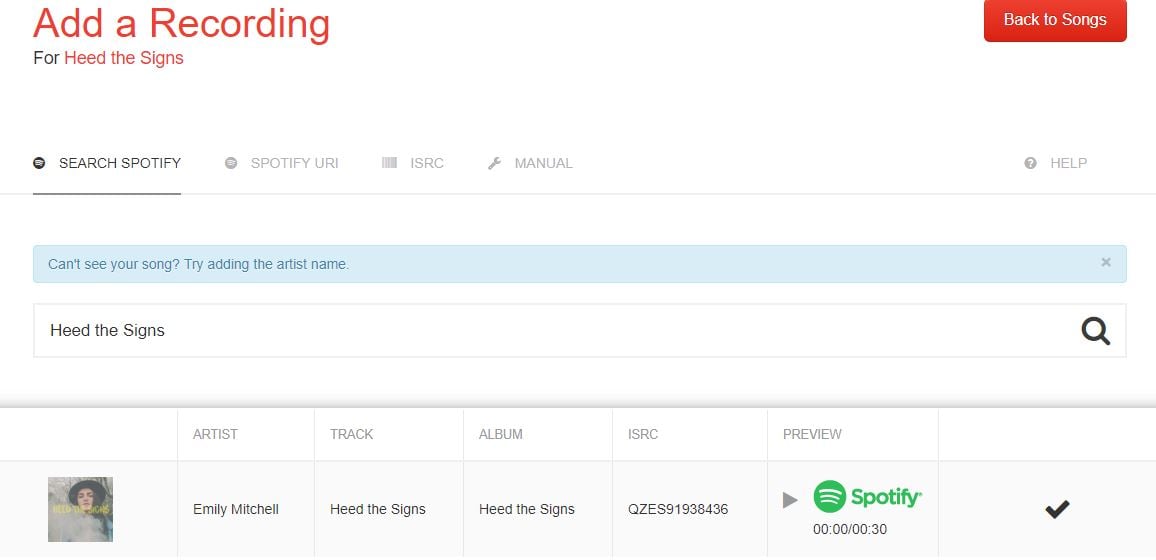 Your songs will be registered with the full legal name of the songwriter, and include the artist/performer name in the metadata.