Publishing administrators, like Songtrust, focus solely on administrative duties, like registering your song globally.
A music publishing administrator manages the rights of a songwriter in the marketplace by registering and licensing songs with the proper entities - such as Performing Rights Organizations (PROs) and Collective Management Organizations (CMOs) - to make sure any royalties your songs generate are collected.
Music publishing administrators traditionally do not retain any ownership of the songs they administer. The copyright holder (songwriter) retains ownership and creative control of the music. Instead, the administrator will collect royalties and licensing fees on behalf of the copyright holder, and in return, take a small commission fee for their services.
Songtrust is a music publishing administrator. This means that we provide administrative services to independent and unpublished songwriters including the ability to collect royalties worldwide with a professional global administration network. We also help you manage your current catalog to more accurately collect royalties.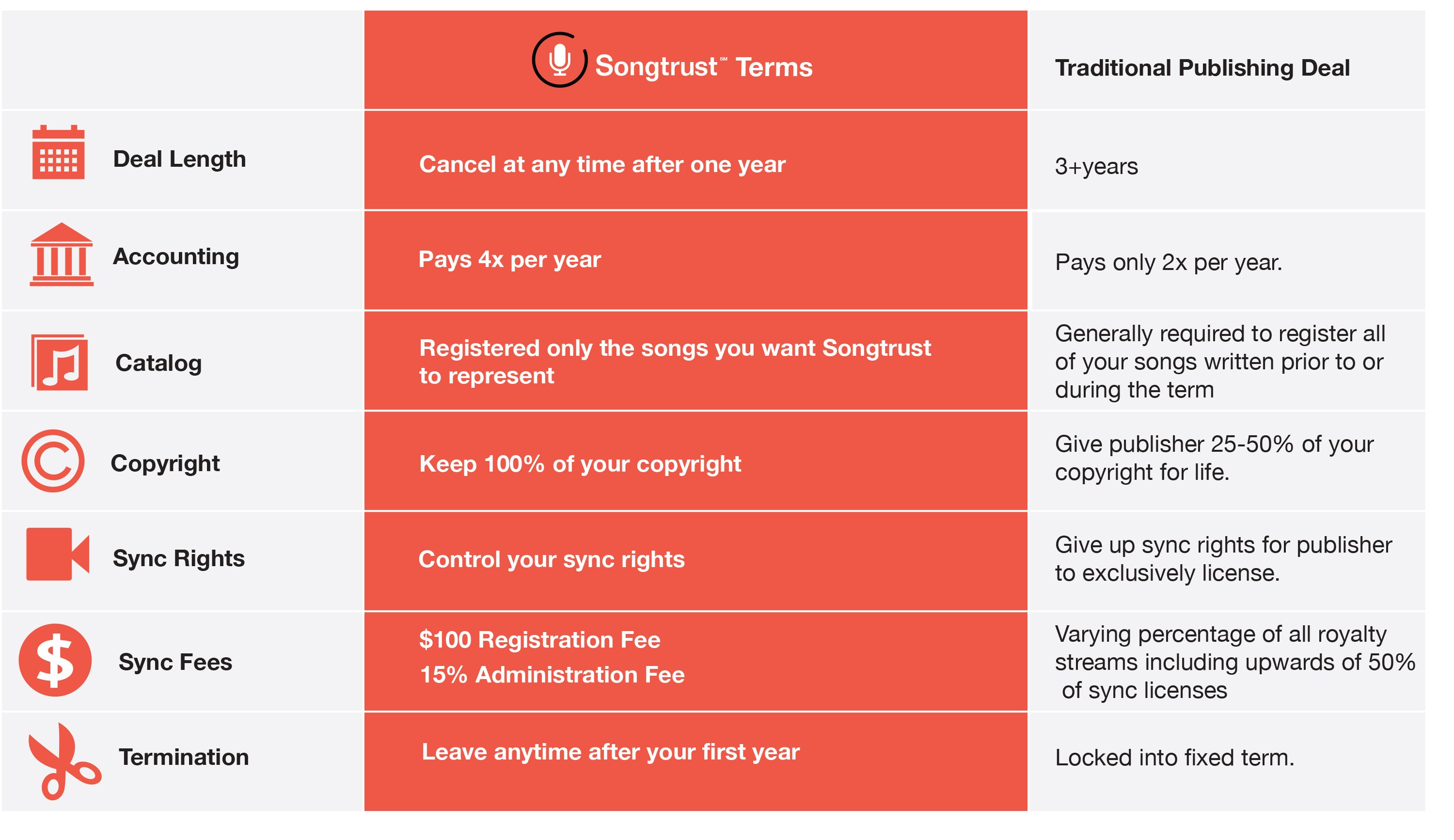 Thanks for reading. Please rate the article below.
Want to keep up with Songtrust for frequent music and publishing updates?
Follow us @songtrust
Subscribe to our Newsletter
Visit the Songtrust Blog