Songtrust Publishing Payouts
What Information/Data is Included in My Royalty Reports From Songtrust?
Songtrust provides detailed royalty reports to support your business intelligence.
Songtrust offers one of the most advanced and detailed royalty reports in publishing. After all, you deserve to know where your royalties are coming from! This video will give you an overview of how our royalty reports work.

Our reports show you:
- Total earnings
- Estimated earnings (for the next quarter)
- Quarter-by-quarter earnings
- Earnings by songwriter
- Song-by-song earnings
- Territory-by-territory earnings
- Society-by-society earnings
- Earnings by royalty type
- Highest earning songs (historically)
- Global interactive map

We're always adding new features, so keep checking back in!
Here is an example of what your royalty dashboard might look like: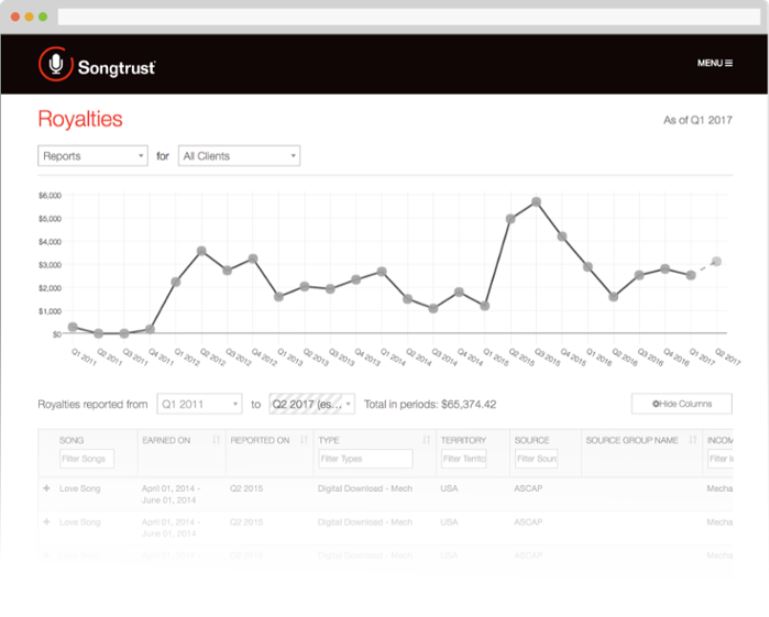 Thanks for reading. Please rate the article below.
Want to keep up with Songtrust for frequent music and publishing updates?
Follow us @songtrust
Subscribe to our Newsletter
Visit the Songtrust Blog