There are many mechanical societies across the globe.
Mechanical royalties are generated whenever a copy of a song is made. Some examples of this are when a label produces CDs, someone digitally downloads your song, or when your song is streamed. These royalties must be paid by a third-party (normally a record label) for the use of the song. They are then collected by mechanical societies, sent to your publisher, and then paid out to you.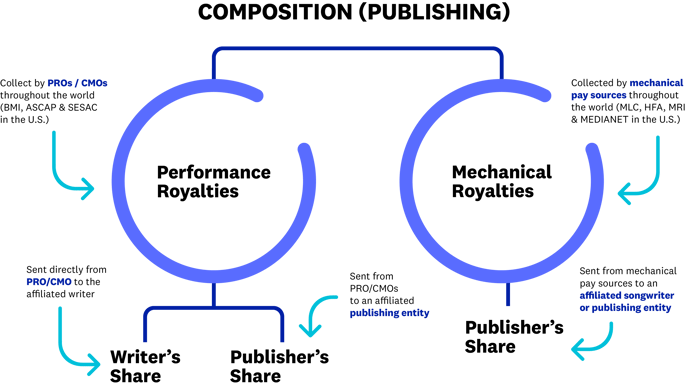 The society that collects the mechanical royalties depends on which country they were generated in.
Below is a list of countries with their corresponding mechanical societies :
Australia - AMCOS
Austria - AUSTRO-MECHANA
Belgium - SABAM
Brazil - UBC
Canada - CMRRA
France - SACEM
Germany - GEMA
Mexico - SACM
Netherlands - STEMRA
Ireland - MCPS (Ireland)
Italy - SIAE
Japan - JASRAC
Portugal - SPA
Scandinavia - NCB
South Africa - CAPASSO
Spain - SGAE
Switzerland - SUISA
UK - MCPS (part of PRS for Music)
USA - HFA
For more international territories, you can visit BIEM, which is the umbrella association of mechanical societies. Their website provides contact details to the mechanical societies in virtually any country and territory in the world.
You can learn more about the flow of mechanical royalties here!
Thanks for reading. Please rate the article below.
Want to keep up with Songtrust for frequent music and publishing updates?
Follow us @songtrust
Subscribe to our Newsletter
Visit the Songtrust Blog