You can add it manually through Songtrust.
If your song was commercially released but is not on Spotify, you can — and should — still add its recording information to your account.
You can submit recordings on your "Songs Page" once you're logged in, and add International Standard Recording Codes (ISRCs) by either searching Spotify or entering them manually. This helps you attach recording information to your compositions — an important step towards gathering crucial data for tracking and collecting royalties that are owed to you.
If your songs are not on Spotify, click the "Manual" tab at the top of the "Add Recording" page. A plus sign will appear after you paste your ISRC. Select "Confirm ISRC is Valid" and continue to manually add such metadata as a song's genre or an artist's name.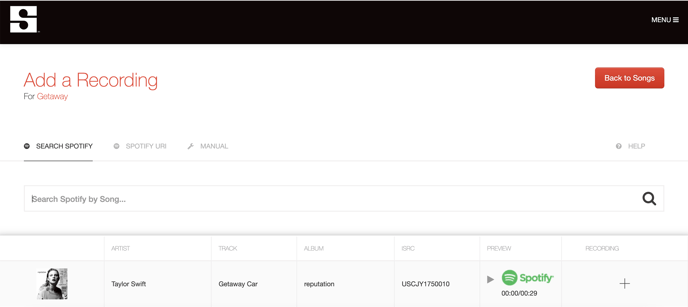 Want to keep up with Songtrust for frequent music and publishing updates?
Follow us @songtrust
Subscribe to our Newsletter
Visit the Songtrust Blog