How Does the YouTube Monitor Work?
Reviewing & submitting claims, monetizing videos, etc.
Our YouTube Monitor allows clients to submit links to Youtube videos that may not have been automatically claimed through Youtube's Content ID system, such as videos of live sets and cover versions.
If you know of a specific video you want to claim, you can submit the link in the "Manual Claims" tab. After you submit the video link via the Manual Claims tab, the video goes into a queue to be reviewed and claimed by our team.
Please note that we can only manually claim and monetize videos that have at least 10,000 views by the time you submit the link for claiming.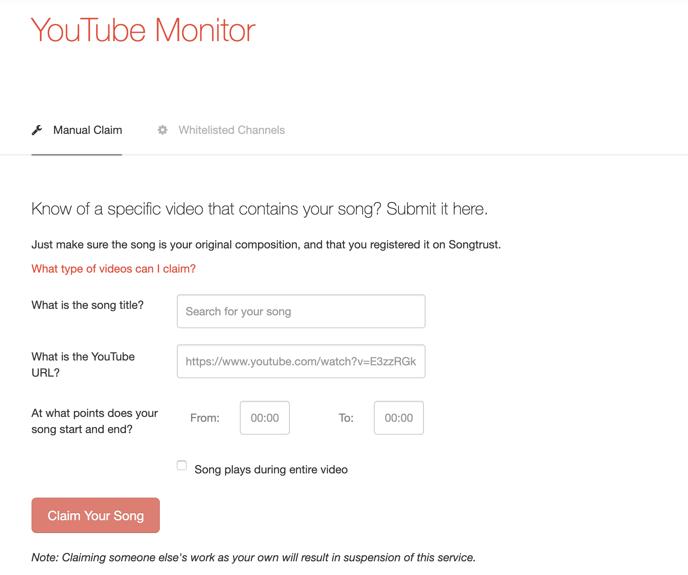 Check out our Youtube Monitor Demo to learn how to best utilize and navigate this tool in within Songtrust account.
Thanks for reading. Please rate the article below.
Want to keep up with Songtrust for frequent music and publishing updates?
Follow us @songtrust
Subscribe to our Newsletter
Visit the Songtrust Blog