How do I use the 'Access' feature?
Go to Menu --> Account Settings --> "Access Management" to invite someone to access one of your writers.
Input the email address of the person you would like invited to access your writer
Locate a writer you want to share access to
Set the type of Access (Read Only or Full)
Set access to end on a specific date or share with no end date
Invite your partner to access your account. They will be sent an email to create their own personal Songtrust account login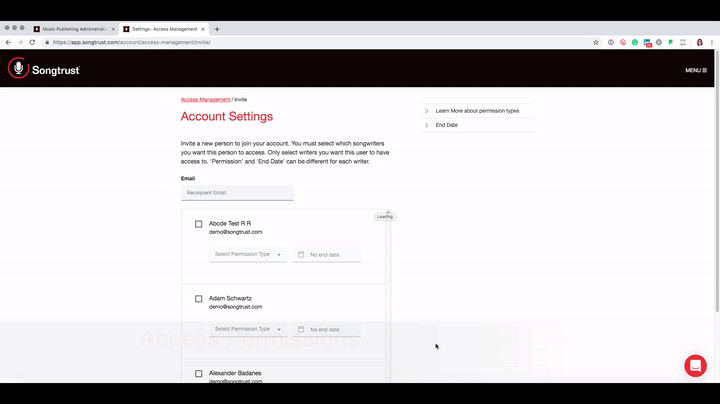 OR
Go to Menu --> Songwriters and locate the "Access" column, then click on the icon next to a specific songwriter to invite someone to access that writer.
Input the email address of the person you would like invited to access your writer
Set the type of Access (Read Only or Full)
Set access to end on a specific date or share with no end end
Invite your partner to access your account. They will be sent an email to create their own personal Songtrust account login