How can I edit split (%) information?
Requesting changes to a song
As of now, we don't allow the user to edit split information after it has been added to your account. Please fill out our support form with the title and new split information. We'll be glad to update this for you.

Pro tip: make sure to add any 'outside writers' or co-writers to your account first so that we can properly add the split percentages. Go to 'menu', 'songwriters', and under the Manage Songwriters section click 'outside writers' to do this.
Below you can see where to add outside writers in your account: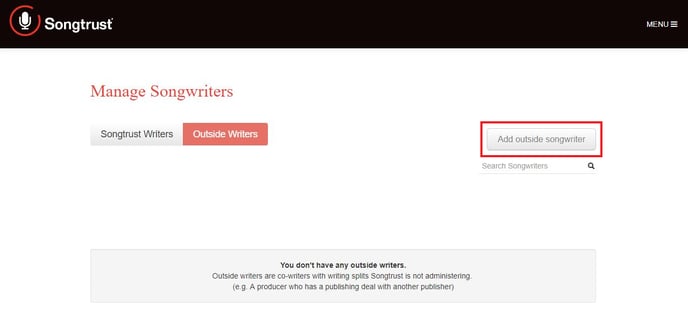 Feel free to reach out through our chat box if you have further questions!