What If My Bank is Not Listed for Direct Deposit on Payoneer?
Let us help make sure you get paid.
If you do not see a bank account listed in Payoneer, please add a new bank account to use for direct deposit. Please note that you can only add up to 2 bank accounts.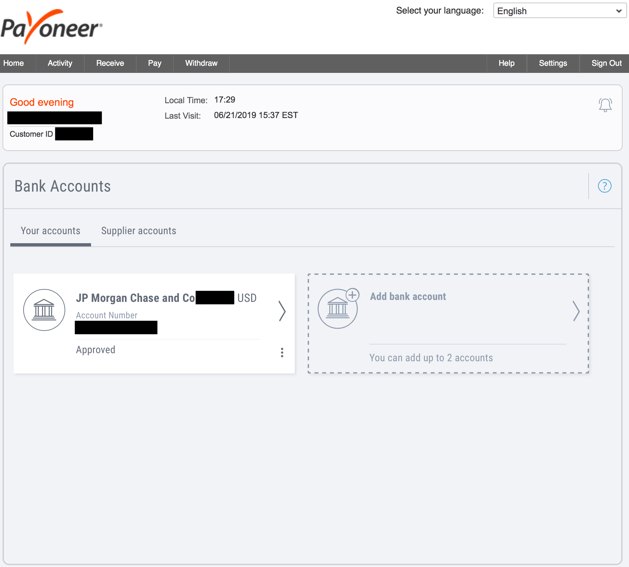 If you have any questions or concerns while setting up direct deposit, please reach out to Payoneer's customer service directly here:
https://payoneer.custhelp.com/app/Contact_us

You can also reach Customer Care at
1-800-251-2521 (USA), +44-203-608-0610 (UK), 1-646-658-3695 (International)
Thanks for reading. Please rate the article below.
Want to keep up with Songtrust for frequent music and publishing updates?
Follow us @songtrust
Subscribe to our Newsletter
Visit the Songtrust Blog