What If I Am Having Trouble Setting Up Direct Deposit With Payoneer?
Direct Deposit and Payoneer
We use Payoneer, a third-party payment service, to pay our clients by direct deposit. Please follow the steps outlined in your Payoneer account (pictured below) to complete the simple setup process.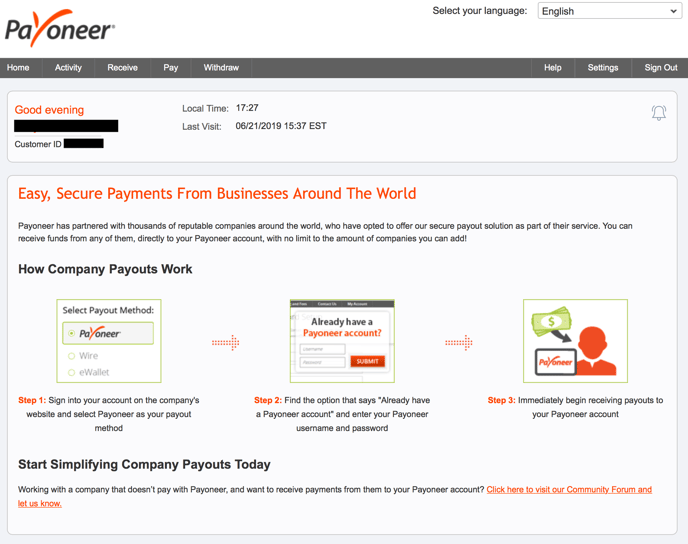 If you are having trouble setting this up, we suggest first reaching out to them here: https://payoneer.custhelp.com/app/Contact_us

You can call Customer Care at
1-800-251-2521 (USA), +44-203-608-0610 (UK), 1-646-658-3695 (International)
Thanks for reading. Please rate the article below.
Want to keep up with Songtrust for frequent music and publishing updates?
Follow us @songtrust
Subscribe to our Newsletter
Visit the Songtrust Blog