Songtrust Publishing Payouts
What is Songtrust Marketplace?
Interested in receiving your quarterly publishing royalty payments in the form of gift cards?
We're excited to launch our new Songtrust Marketplace program.
You can now get a 2% bonus on your quarterly royalty payment when you choose to receive a portion of it early via an Amazon or Guitar Center e-Gift Card.
Fill out this request form to request your Guitar Center or Amazon e-Gift Card for any portion of your royalty payment. You can view your current quarter's estimated royalties in your royalty dashboard.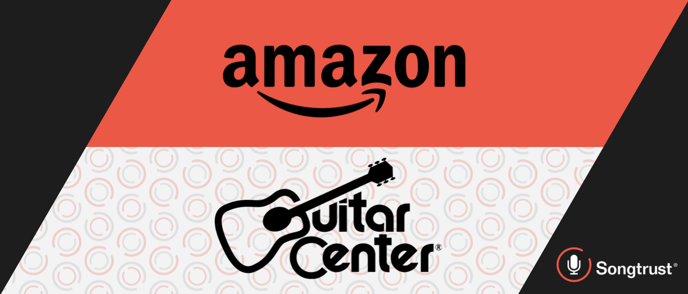 As long as you have your bank account and tax information up to date, it will take 3-5 days after the close of the opt-in period and/or from the approval of your request to receive your Guitar Center e-Gift Card or Amazon.com Gift Card.
We'll be in touch within 3-5 business days regarding the status of your request. If you choose an amount below that is higher than your estimated royalties, your request will be processed as the amount closest to your available current total balance.
If you have any additional questions about your pending payment, you can reach out to our team via this Support Form.
Thanks for reading. Please rate the article below.
Want to keep up with Songtrust for frequent music and publishing updates?
Follow us @songtrust
Subscribe to our Newsletter
Visit the Songtrust Blog