Payments are sent once per Quarter.
Songtrust pays out publishing royalty earnings to our clients once per quarter - please note that we have a $5 minimum threshold for payouts: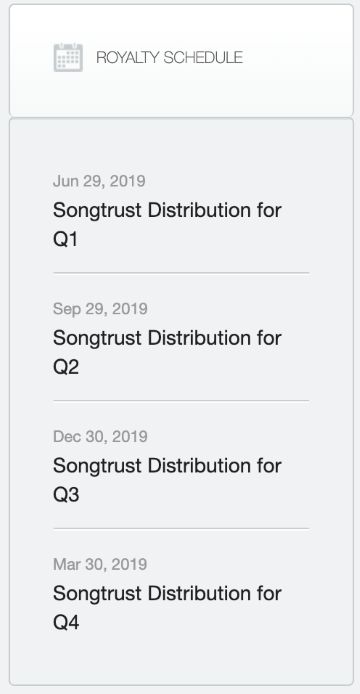 We currently use a third-party service called Payoneer. Registering with Payoneer is free and does not require any additional fees after you are joined Songtrust*. It is very simple to set up and can be done directly within your Songtrust account under the Payment Tab from your homepage.

Currently, Songtrust does not pay by Venmo, Paypal, or any other service besides Payoneer.
Thanks for reading. Please rate the article below.
Want to keep up with Songtrust for frequent music and publishing updates?
Follow us @songtrust
Subscribe to our Newsletter
Visit the Songtrust Blog
*As of November 2019